Classic Car Trends in 2022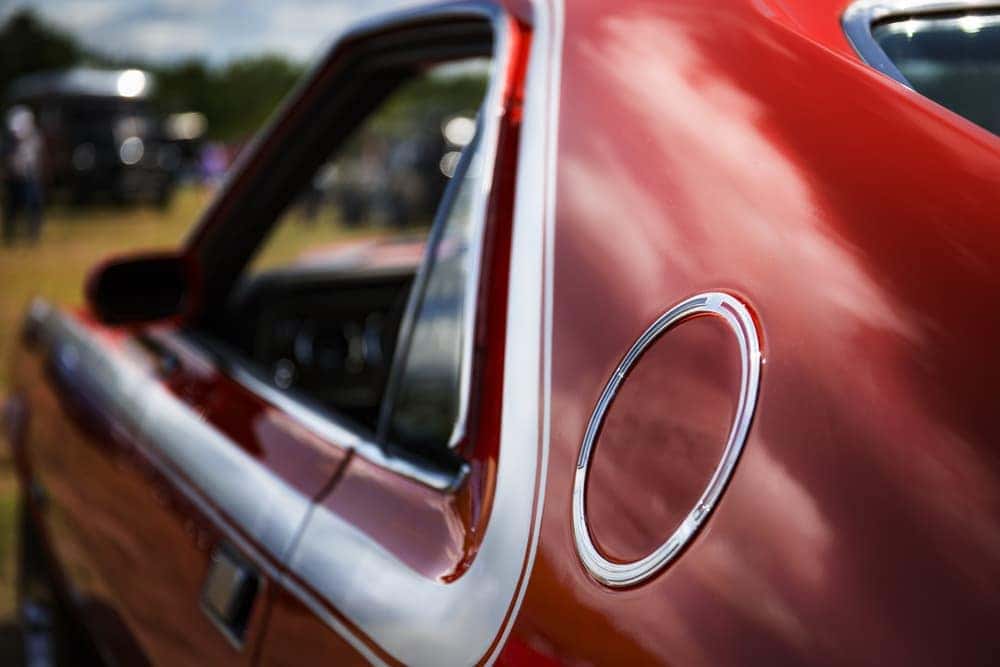 Although the automotive industry took a hard hit during the Covid-19 crisis, current trends indicate that it's bouncing back unscathed. What does that mean for the classic car industry, one of the gems of the US's automotive sector? In this article, we take an in-depth look at the state of the classic car market in 2022. 
What trends will we see pop up? What classic cars will be making a comeback? If we have learned anything about the car market trends over the past few years, things can change quickly and without much warning. With that in mind, let's look at the current classic car market trends and what the classic car sector has in store for 2022 and beyond. 
Feel free to explore our classic car inventory while you are here. At LaFontaine Classic Cars, we carry a wide range of makes and models acquired from reliable sources in various parts of the country. Our classic car dealership is based in Milford, MI, but we sell high-quality classic cars and trucks to customers.
80s Classic Cars & Trucks
With the introduction of Ford's V-8–powered Fox-body Mustangs and Buick's turbocharged V-6s, the 80s marked the beginning of a muscle revival. One of the biggest classic car market trends in 2022 is the shift towards cars and trucks made in the 1980s. This trend is attributable to millennials choosing the cheaper and more accessible 1980s models over their older counterparts when buying their first classic cars. 
Older Asian Imports
The shift towards older Asian imports is another of the more popular classic car market trends in 2022. In the 1960s and 70s, car imports from Japan and other Asian countries were mostly viewed as quirky alternatives to the American and European makes, so they never quite caught on. American buyers overlooked these cars when they were new, and as a result, they are pretty uncommon these days. Left-hand drive models, in particular, are quite popular. 
Early Generation Toyota Supras
The final generation of the Supra came with a complete body redesign, signature interior, and various performance upgrades, making it one of the most iconic imports we've ever seen. But these tend to be very expensive and hard to find compared to earlier generation Supras from the 70s and 80s. Younger buyers looking for their first classic car purchase prefer early generation Supras because they are cheaper and more accessible than the final generation Supra. 
Classic Trucks
Another big trend in the classic car market is the increasing popularity of classic trucks. The boxy, brick-nosed pickups from as early as the 1940s and 1950s have caught the attention of old-truck enthusiasts. There is also a strong demand for models from the 60s and 70s. The large number of classic truck enthusiasts actively seeking out these vehicles has dramatically driven up the price of classic trucks.  
Modified Classic Cars
The popularity of the modified classic cars is trending upwards, a departure from the popular opinion that modifying a car reduces its value in the collector marketplace. The uniqueness and innovativeness of modified classic cars make them a favorite among the newer crop of classic car enthusiasts who don't seem to care much about originality. Modified classic cars may not be original, but they are unique and more powerful, and that's enough for many modern buyers. 
Older Porsche Models
The Porsche brand has a legendary reputation in the collector market. The Carrera and 911 models are extremely popular and thus more expensive. But people realize that there are plenty of other vintage Porsche models that are just as nearly as cool and, at this point, that are still pleasantly under the radar. For that reason, older Porsche models are catching the attention of classic car collectors all over the country. The rising popularity of older Porsches is one of the biggest classic car market trends in 2022. 
Your Key to the Best Classic Cars & Trucks
From truly vintage to modern classics, owning a classic car is fun and exciting. Classic cars are also quite valuable and grow more exclusive with each passing year, making them fantastic investments. Consider buying a classic car if you want a standout car that grants you total control over driving, repair, and customization. 
At LaFontaine Classic Cars in Milford, MI, we specialize in rare gems, colossal powerhouses, and lightning-fast. We buy, sell, trade, and consign classics, muscle cars, exotic brands, and rare collector cars. As a community-centered, family-operated business, we treat every customer and staff as part of the family. Check out our exquisite selection of high-end classic cars.
Image Credit: Alex SG/Shutterstock