1973 to 1987 General Motors Square Body Trucks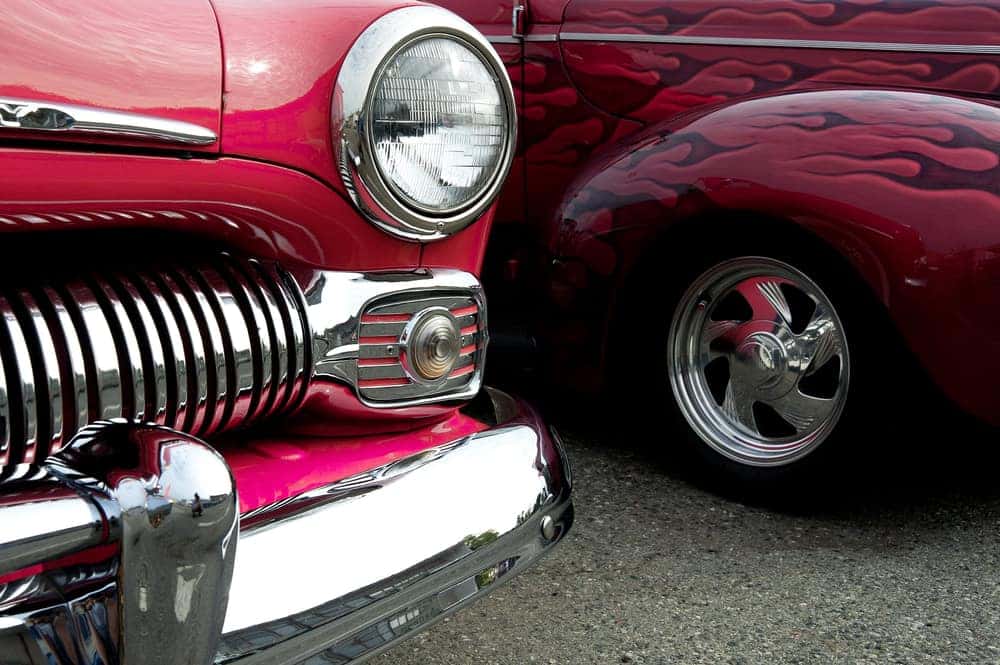 Updated: October 6, 2023
The mid-1970s were a weird time for the automotive industry. Following the oil embargo and the subsequent sudden death of the muscle car, America's car and truck manufacturers were at a bit of a loss.  
The iconic Ford Bronco was also undergoing significant changes in the 1970s. Automotive engineers at that time no longer had access to the previously unfathomable power reserves, and the lavish styling that highly defined the era was no longer fashionable. Things were quickly changing, and car manufacturers like General Motors had to adapt swiftly to remain relevant, although they experienced hard times trying to adapt. 
General Motors experienced great success with best-selling cars and trucks from the 1950s to the early 1970s. Some people love classic cars and like to enjoy a smooth classic ride. LaFontaine Classic Cars is a top dealer selling reliable classic vehicles, including the 1973 to 1987 General Motors Square Body Trucks.  
Classic American Styling – Chevy's Square Body Years
Why are these trucks called "square bodies," yet General Motors had internally made reference to the third generation C/K as the "Rounded Line?" 
In 1973, the automotive styling direction that GM had been accustomed to before the 1970s could no longer apply. Members of the automotive press and truck lovers were behind the nickname "square body." From casual observation, headlights, nothing was round about the "rounded line" other than the truck's headlights. However, the square-body truck was designed as an aerodynamic model in a wind tunnel. 
The rounded line moniker is said to have been inspired by a windshield with round corners and a design focused on rounded-off corners with maximum use of airflow. The other C/K appearance was boxy ad straight, leading to the "square body" nickname.  
Building a True Daily Driver Truck – Chevy's Square Body Trucks
By design, any modern pickup truck you see has four doors and a cab that looks more like a sedan than a utility vehicle. Americans are buying more pickup trucks than ever before, and the reason for this is evident. Taking children to school, towing off-road, and mainly truck interiors with elevated features are among the major reasons trucks are best-selling automobiles. However, the ultimate family vehicle is the modern truck that began with GM's square-body car. 
The square-body truck was recognized for its iconic American styling. However, it was mainly known for combining the truck and the sedan in a unique way that no other General Motors vehicle had previously done. GM had begun integrating the truck and sedan worlds with the action series, but many changes were seen with the square-body car. 
From the previous C/K truck's flat-faced dashboard, the design changed to a rounded look incorporating various materials and an advanced cushioned dash pad. There were also features like air conditioning, padded carpet air, and more on trim levels like the top-tier Silverado and Cheyenne. 
In 1978, GM also included door locks and power windows on Silverado trims. By today's standards, these features and more adapted in that era may be viewed as simple, but they were new inventions at that time.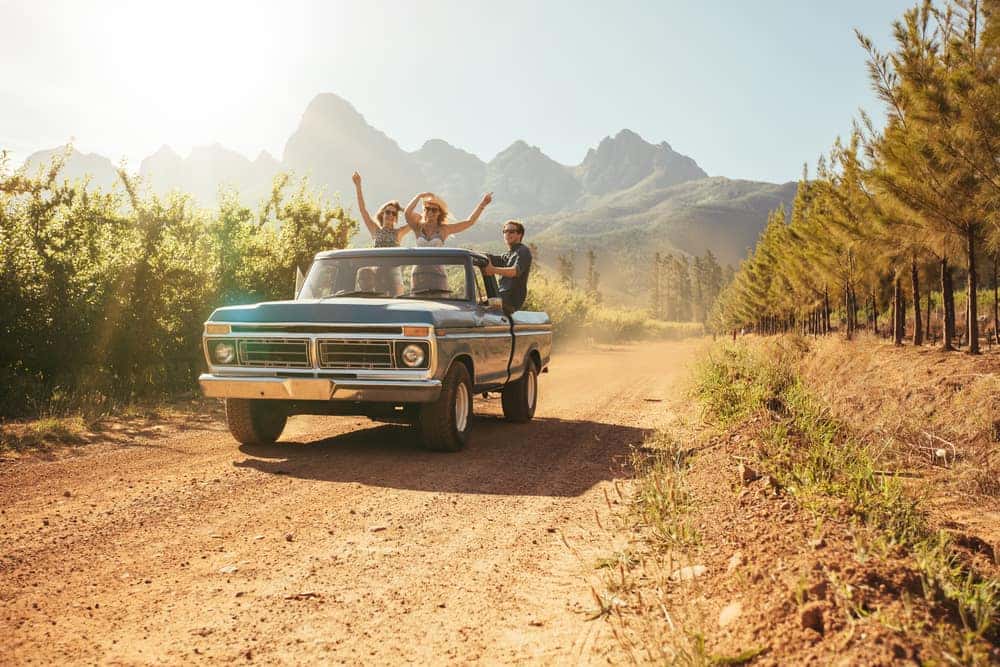 Customizing Everything 
The square-body truck is among the most captivating classic restoration options for buyers who wish to have a classic look and modern features. This truck body preference is because the number of available configurations for the square-body truck is mind-boggling. Some of the options available are: 
Standard cab 

The four-door design 

Three wheelbase lengths 

Three distinct bed configurations 
The square body trucks were marketed as 1 ton, ½ ton, and ¾ ton with the 2-wheel drive or the 4-wheel drive. C models are two-wheel drive, whereas K models are four-wheel drive. Every 2-wheel drive square body truck had a leaf spring rear suspension, an elevated steel frame, and a separate setup up front. The 4-wheel drive, on the other hand, had a different design. 
Some trim levels were the Cheyenne, Cheyenne Super, and Custom. The Silverado was introduced as the C/K's top trim in 1975, although it all began with the square body. 
Losing its Edge
Chevrolet and GMC made many minor changes to the C/K square body trucks throughout their time. These changes included sloping the hood, moving wiper locations, introducing side markers, and changing from egg-crate to split and two-level grilles. Most of these parts are interchangeable between years, with most of the changes occurring between 1981 and 1987. 
1973-'87 Chevrolet Pickup Buyer's Guide 
Adding some finishing touches to the popular "square body" trucks. Recently, there has been a lot of interest in 1973-1987 Chevrolet light trucks, also known as "square bodies." These trucks are readily available at low prices, making them popular. Acquiring square-body spare parts is also convenient, and the trucks are also easy to work on and are open for modifications. 
Chevrolet's C/K light trucks debuted for the 1973 model year with a new and more advanced profile, including a hood flush with the fenders' tops and doors placed into the vehicle's roofline. 
There were also changes from the 1967-72 series, which included a switch from the standard rear coil springs to leaf springs on the two-wheel-drive 1/2- and 3/4-ton trucks. In addition, changes included extended front leaf springs and a classic front stabilizer bar for the four-wheel drives. At the time, the v-8 engine was first made available. The fuel tank was relocated from inside the cab to the outer part of the frame rails. Other modifications include:
The new-for-73 trucks had a boxier look than the past ones, although they were sleeker. The cabs from 1973 to 1981 were also bigger than their forebears, with 2.5 inches more passenger and driver hip room. Although there were some minor changes before, the first and only significant redesign of the trucks in their 14-year run occurred in 1981, making room for front fenders, a sloped hood, and a front air dam. 
The chassis was redesigned to make these trucks more robust and stable than those before. Wheelbases were extended as axles and suspension bits were moved further outward while frames and tow hooks were advanced to accommodate the longer wheelbases. In addition, the outboard fuel tank's weight and leaf spring configuration were redesigned. Other changes included staggered rear shocks and standardization of front disc brakes. 
From 1973 to 1987, these trucks were available with various engines, including s Small-block, V-6, big-block, and diesel engines. You can still get the 350 and an updated 454 at LaFontaine Classic Cars.  
Transmission options are limited to three- and four-speed manuals and three- and four-speed automatics. The bulletproof SM465 four-speed manual transmission was frequently used in these square-body trucks. 
Differential and Transfer Case
A GM 10- or 12-bolt axle is found at the rear of Chevrolet half-ton trucks from 1973 to 1987. For the classic ride, get the 10-bolt under trucks 1982 or a more recent one, and 12-bolt under trucks 1981 or older. They are both good axles that are simple to rebuild and have many parts. Dana's 70s were used in dual-wheel trucks. Both GM 14-bolt axles are built to last hundreds of thousands of miles of hauling and towing. 
Is Chevy Bringing Back Square-Body in 2024?
The short answer is yes. Looking ahead, Chevrolet's future includes an expansion of their truck lineup to include fully electric models. For a glimpse into what a future Chevy truck might entail, we have digital drawings created by Ben Wilkins, a creative designer at General Motors. These images showcase a fresh reinterpretation of Chevy's truck design. The front fascia retains similarities to the current Silverado, but with notable distinctions such as a slightly larger grille, slimmer headlights, and extended LED daytime running lights. The sculpted bumper incorporates a silver protection element, hinting at a more off-road-inspired iteration of the Silverado.

Shop the Most-wanted Classic Cars
Classic cars have a unique look and features that offer you a ride like none other. While many classic things seem hard to find in the modern markets, LaFontaine Classic Cars ensure you can easily shop the most-wanted classic cars and parts. Contact us for the best classic car deals.
Read more classic car history
Featured Images: Jacob Lund / Mr.Nikon / Alekseyliss – Shutterstock