What's the Difference Between Classic and Vintage Cars?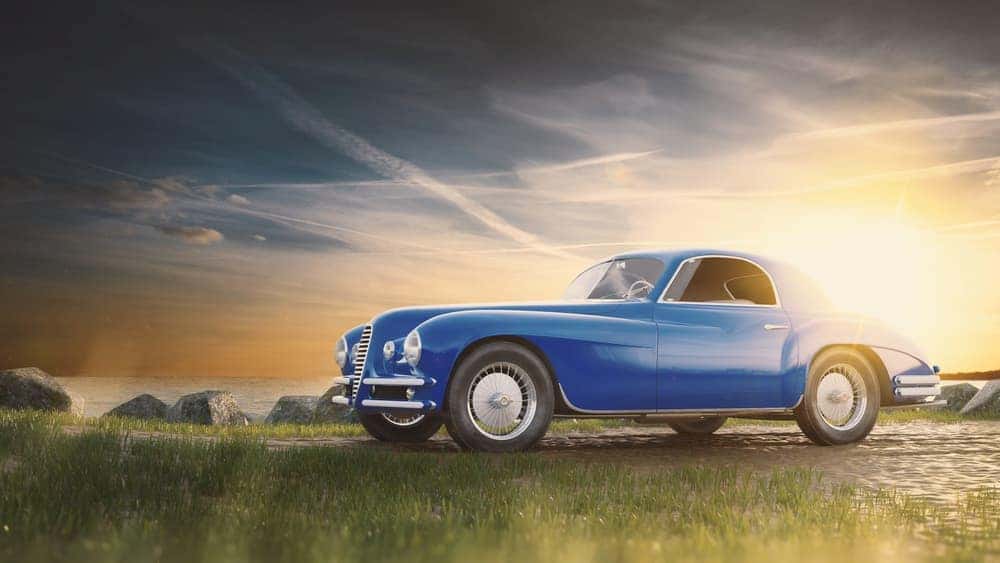 You might have heard the term "classics" used when describing old cars. How about the term "vintage cars"–is that far off from "classic cars?" The short answer is no. However, there are some distinct differences in the meanings of these terms, especially when you start getting into modified car classifications.
With the rise of the classics and vintage car sales, it's important to know just what you're looking at when you're in the market for an old car. Now that's where our help comes in handy! This article will explore the differences between classic and vintage cars and delve into some other modified car classifications.
Car Classifications
Despite most people ignoring the fact, there is a difference between classic and vintage cars! Think of having a specific age quotient, automotive history affecting its value, and cultural significance as the main characteristics. So, to make the terminologies easier to understand and remove doubts, read on for a detailed explanation of each term.
Vintage Cars
A car is considered vintage if it's 25 years old or more. It doesn't matter how many miles are on the odometer or whether it's been restored to pristine condition. Once a car hits that quarter-century mark, it officially becomes vintage. However, just because it is a vintage car doesn't necessarily make it valuable. For a vintage car to be worth some serious cash, it has to have something special. It might be rare, in high demand, or associated with a specific period.
Some most popular vintage cars include:
1919 -1929 Ford Model T

1925-1928 Chrysler Airflow

1925-1927 Aston Martin Grand Prix

1927-1931 Cadillac V-63

1930-1931 Cadillac V-16
Classic Cars
If you enjoy classic car shows, competitions, and events, you might understand the joys of owning a classic car. But what exactly is a classic car? The answer might surprise you. A classic car can be any vehicle at least 20 years old but not older than 45 years. That's a pretty extensive range! And just like vintage cars, classic cars can be valuable for several reasons. They might be rare, in high demand, or associated with a specific period.
Some most popular classic cars include:
Chevrolet Camaro (1967-1969)

Ford Mustang (1964-1973)

Chevrolet Impala (1958-1970)

AMC Javelin (1968-1974)

Plymouth Barracuda (1964-1974)
Antique Cars
The majority often mistake antique cars for classic or vintage cars. Even though all three terms describe old vehicles, there is a big difference between antique cars and classic or vintage cars. An antique car is a vehicle that's 45 years or older. So, if you're looking at a car that's 50 years old or more, then it's considered an antique car.
Some most popular Antique Cars include:
Ford Model A (1903-1904)

Cadillac Model B (1905-1907)

Buick Model 10 (1908-1910)

Chevrolet Series C Classic Six (1912)
Modified Car Classifications
Now that we've gone over the classic car vs. vintage car debate, there are two more classification terms you should be aware of: Street Rods and Resto-Mods.
Street Rods
A street rod is also referred to as a "hot rod." It's an old car that's been significantly modified, usually for performance purposes. Street rods can be based on any make or model of vehicle, but they're typically pre-1949 cars. The term "street rod" first came about in the early 1970s to distinguish these modified cars from the more traditional hot rods.
Resto-Mods
The term "resto-mod" is short for "restored modified." They are old cars restored to mint condition and equipped with modern amenities. These cars are usually based on classic or vintage models, but the modification includes air conditioning, navigation systems, and other 21st-century conveniences. Resto-mods are becoming increasingly popular as more and more people look for ways to update their classic cars.
Your Key to the Best Classic and Vintage Cars for Sale
When looking for classic and vintage cars for sale, it's necessary to know their differences. Classic cars are at least 20 years old but not older than 45 years, while vintage cars are 25 years or older. Antique cars are even older, at least 45 years old. Keep these classifications in mind, as it can get even more confusing when searching for cars online. Luckily, our team at LaFontaine Classic Cars is here to help you navigate all of the different types of automobiles available on the market today. If you're looking for the best selection of classic and vintage cars for sale, contact us today – we would be happy to assist you in finding your dream car!
Image Credit: LDarko/Shutterstock