How to Find a Classic Car For You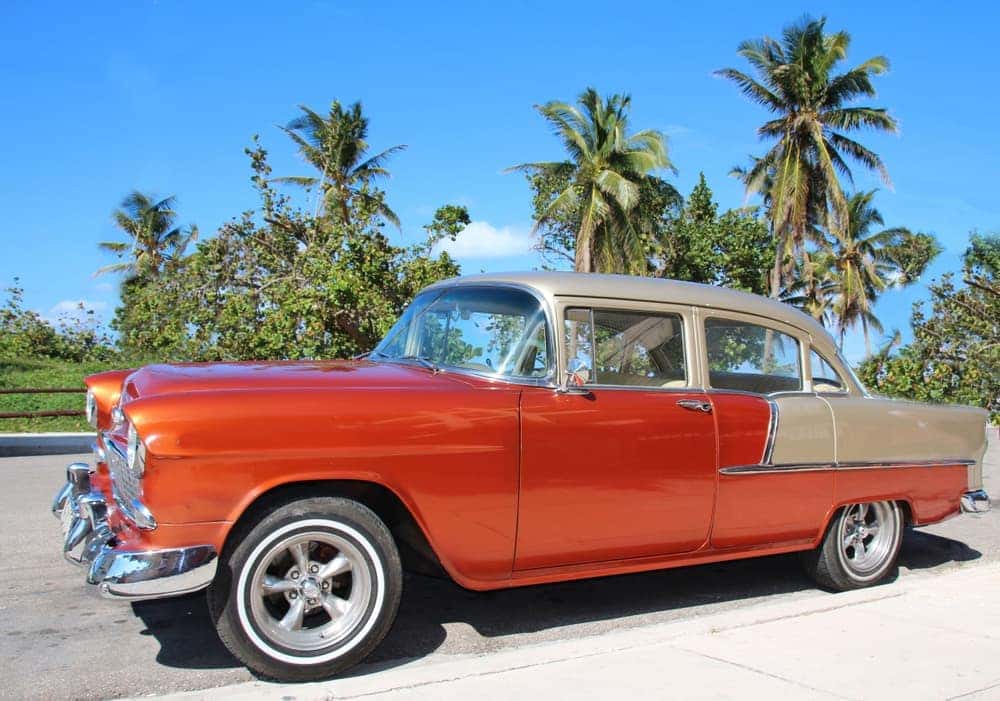 Are you a vintage car lover curious to know where to find classic cars? At LaFontaine Classic Cars, we connect you to your dream car and help you own it. We offer a personalized automotive experience to all our clients throughout the United States.
After taking a full-scale brief of what you need, we start searching for the most suitable selection. We will then present our options and recommendations to you and carry out the pre-purchase inspection for your preferred car model. Once we agree on the price, our team will manage all the paperwork, sales process, and any recommissioning work after-sale, should you need it.
At LaFontaine, we specialize in selling classic cars from many reliable sources in the country. Classic cars are timeless, and their beauty never fades. 
How It Works
While finding a well-maintained and functional old car is difficult, at LaFontaine Classic Cars, we know where to find classic cars to suit every style and desire. We can deliver regardless of the manufacturer's make, model, or year. Your favorite classic car, be it a German Volkswagen, American Chevrolet, or any other model from other car manufacturers, is available through a very simple purchase process.
Step 1: Consultation
When you call or visit LaFontaine Classic Cars, our team welcomes you and listens to your requirements to understand what you need. We note keenly the make, year of series, model, body type, gearbox, car condition, and budget of your dream car. If you have questions about what you need for the maintenance, upkeep, and handling of your preferred car, we are ready to advise you accordingly to ensure you make the right choice.
Step 2: Review Your Options
Once we review your options and understand what you need, we present the best cars suited to your preferences. We may have several recommendations and have you choose the best option before starting the purchase process.
Step 3: Classic Car Purchase & Delivery
We will thoroughly inspect your car of choice and agree on the price. The inspection report contains information about the authenticity check, bodywork and trim to check the quality of workmanship and any damages, engine transmission for any oil leaks, coolant, clutch, gear, and consumables condition, check the underbody, brakes and suspension, wheels and tires, the interior condition and driving behavior. Once you are satisfied with the entire process, you make the payment, and we deliver the car to you.
Why Choose LaFontaine Classic Cars
LaFontaine is a family-owned and operated business dedicated to offering professional yet client-friendly services. We know where to find classic cars and choose the best. We have inspected all of our classic automobiles for sale and maintained them before selling. It's not just about what you get at LaFontaine Classic Cars but also how you feel. 
We are the most trusted classic car dealership for your classic automobile and truck needs. Our team has extensive experience dealing with classic automobiles for sale. Whether you want to sell your vintage car or get one from us, you can count on us. We are a highly ranked and reviewed vehicle dealership, having a 4.6 out of 5-star rating on Autotrader and a 5-star rating on Facebook. LaFontaine is the place to find classic cars and browse our selection with no pressure. 
Our classic inventory is in excellent condition, so you can buy with confidence that your vehicle will be ready to drive when you are. To ensure you have peace of mind as you make inquiries with LaFontaine, our professional team will answer all of your questions and resolve any concerns you may have. Our sales department is free of high-pressure sales tactics. We also provide affordable financing alternatives to assist you in acquiring your dream classic car as soon as possible.
Your Key to the Best Classic Cars & Trucks
LaFontaine Classic Cars specializes in rare gems, huge powerhouses, and astonishingly fast classic cars; we would love nothing more than to provide you with the finest automobile collection available. We purchase, sell, trade, consign, and service Classics, Muscle cars, Exotics, rare collector cars, Pre-war and Brass Era automobiles, and much more. 
We know you'll have success selling your collector with us or buying the car of your dreams at LaFontaine. Whether you're a lifetime auto enthusiast with a tremendous depth of knowledge or a young novice just getting their feet in the classic car field, contact us today to find classic cars of your choice. 
Image Credit: Virrage Images/Shutterstock